Cognitive and Neural Integration Testing
A vital section of The Enhance Protocol is the cognitive ability and neural integration assessment package. While we love to hear the success stories from our clients, we like to have objective data to validate the progress of our patients!"

-Jeff Roderick, Pro Active Brain Health Medical Director
Our cognitive assessments help you gain an understanding of your basic cognitive function, and to detect any areas of cognitive decline or impairment. They break down the different cognitive domains to give us a look at each individual's specific strength and weaknesses. Our neural integration testing involves assessing two highly visible areas of neurological disfunction: Balance & Vision. By measuring how the brain interacts with these two functions of the body, you gain a greater insight into the severity of impairment as well as which areas of the brain have been affected.
We start with administering the Montreal Cognitive Assessment (MoCA). This cognitive screener gives us a good idea about how severe a person's cognitive deficits are. We then use these scores as a guide for which larger, standardized tests will be completed. These tests include the CNSVitalSigns, Cognitive-Linguistic Quick Test, and the Allen Cognitive Levels. These tests are level-appropriate and give us even deeper insight into the individual's ability level.
Balance Test Sample Result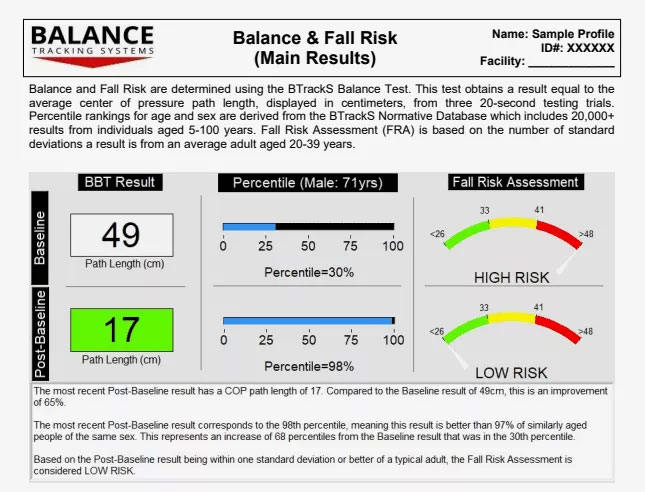 Here are a few common tests that may be utilized in the cognitive assessment of each individual.
RightEye Impaired vs. Non-Impaired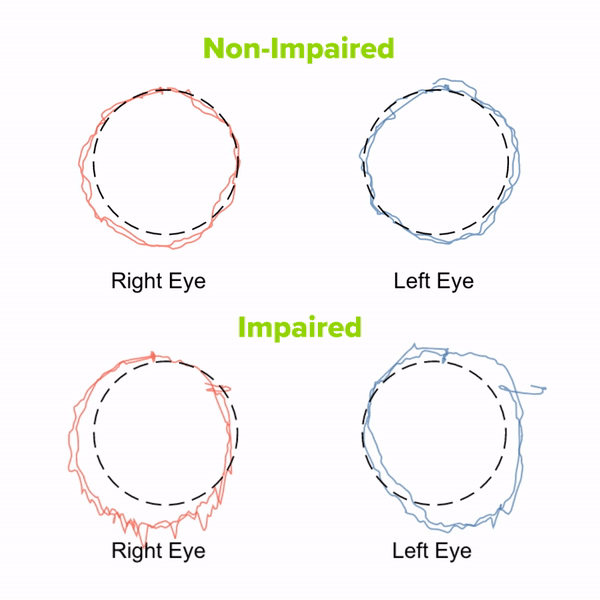 By looking at the body's ability to self-right while standing with their eyes closed, and how their eyes and brain "talk" to each other, we are able to understand the neural pathways involved in processing sensory information, as well as how fast that processing is able to occur.
These assessments and the information we gather from the results are included in your personalized Roadmap Report. This is considered your "baseline level", or, the level you are currently functioning at. We then retest quarterly to assess for progress, problem solve as needed, and ensure that we are focusing on the areas that are most affecting your brain.
Questions about Cognitive & Neural Integration Testing?
---
Cognitive and Neural Integration Testing | (480) 534-7330