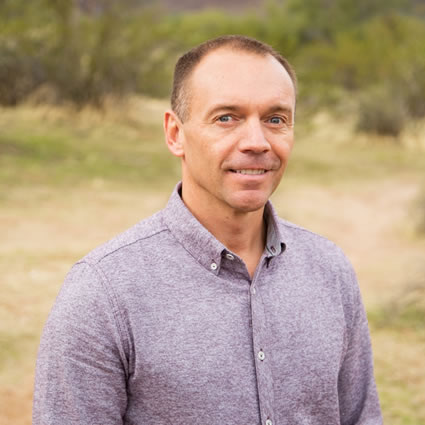 Meet Dr. Jeff Roderick
Dr. Roderick and his twin brother were high school athletes-wrestlers and football players-and they developed a routine of stopping by their local chiropractor's office every Monday morning on their way to school. While he can't say for certain that it was chiropractic care that helped him and his brother optimize their athletic performance, he does know that he didn't miss any games or matches due to injury.
A Calling to Help People
Dr. Roderick received his bachelor's degree from Brigham Young University. He knew he wanted to help people, and he was drawn to his high school memories of chiropractic care. After graduating from BYU, he attended Parker College of Chiropractic in Dallas, Texas. He obtained his Doctorate of Chiropractic in 1998 and opened his first practice in Idaho in 1999.
A Widening Perspective
Sports Chiropractic has been very rewarding for Dr. Roderick, who is a Certified Chiropractic Sports Physician. He has been a staff chiropractor for the Olympic Games, as well as treating athletes at the Winter X-Games. He has volunteered untold hours working with various high school athletic programs.
Although he still loves treating athletes at every level, from elementary school to pro, Dr. Roderick's perspective on the benefits of chiropractic has expanded over his twenty-plus years of practice. His deep understanding of the biomechanics of the human body allows him to tailor treatment specifically to each patient's needs. Knowing how everything in the body moves and works together, he has helped everyone from newborns to grandparents feel and function better.
EXPLORE OUR SERVICES
Enjoying the Desert with Family
After growing up in Alaska and spending sixteen years in Idaho, Dr. Roderick and his wife Hali are enjoying desert life. They like the diversity of people and the fact that their active lifestyle is not limited by weather. They have four wonderful kids and a grandson they spend a lot of time with. Dr. Roderick also enjoys golfing, doing projects around the house, serving in the community, and playing pickleball with Hali.
Start Feeling Better Today
Contact us today to schedule an appointment and start feeling better!

Dr. Jeff Roderick | (480) 702-1411